Providing assistance to Navy families in need
Keeping Watch Grants Committee Members
Keeping Watch Grants Committee Members
The Grants Committee is made up of both currently serving and reserve senior members of the Royal Australian Navy. All of the Committee members have had distinguished careers in their own right and appointed because of their keen interest in the well-being of those who serve the nation through service in the Royal Australian Navy. They include:
Rear Admiral Peter Laver RAN (Chair)
Peter Laver joined the Royal Australian Navy (RAN) as a Midshipman in 1979. He is a Maritime Warfare Officer specialising in Anti Submarine Warfare as well as being a qualified Aviation Warfare Officer. He has held a number of command positions including Commanding Officer HMAS TOBRUK, Commander Amphibious Task Group and Commander Fleet Air Arm. He has also served as Director Sailor's Career Management, where he was responsible for the implementation of several key personnel initiatives comprising Navy's Sea Change strategy and then Director General of Navy Personnel People and from December 2014 as Chief of Staff Navy Strategic Command. He is now appointed as Commander Maritime Border Command.
---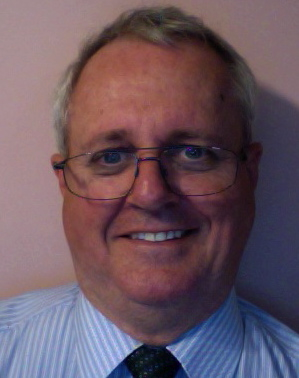 Commodore Drew McKinnie RANR (Reserve Member)
Drew McKinnie RANR completed full time service in 2009. He is now a technical member of the RAN Seaworthiness Board, and has also contributed to improving RAN risk management policies and systems. Since 2010 he has worked as a negotiation and stakeholder management consultant and trainer with ENS International, working with Defence and other government and commercial enterprises. He has also consulted to Defence Strategic Policy Group on industry policy, strategic and enterprise risks and strategic policy development. He is a member of the Board of the Kokoda Foundation, contributing to leadership development programs and strategic dialogue on national security affairs. An active sporting aviator, Drew is also the Chairman of the Operations Panel and Board member for the Gliding Federation of Australia.
---
CMDR Bernadette L Alexander
Bernadette L Alexander
CMDR RAN
Navy Women's Strategic Advisor/
SO1 MHP Transition (SEA 1180-1 Project OPV)
---
Warrant Officer of the Navy, Gary Wight
Gary Wight joined the RAN in Jan 1987 as a Radio Operator and has served in a wide range of submarines, afloat ships and establishments. Gary served as the Command Warrant Officer Career Management until his appointment in June 2015 as the Command Warrant Officer Joint Task Force 633. In May 2016 WO Wight was appointed as the Royal Australian Navy's eighth Warrant Officer of the Navy.
Mission Statement
Keeping Watch is a perpetual charitable fund that provides assistance to serving members of the Royal Australian Navy and their families who are in financial need.